Our Glass Repair Service Coverage Area

For A FREE Quote Phone 808.554.4144

We are based in Honolulu, although we are able to service the entire State of Hawaii. For service on outer islands (Maui, Kauai, Molokai, Lanai, and the Big Island of Hawaii), we offer a flat rate, which covers all travel and incidental charges. For budgeting purposes, we can remove 12-25 sq/ft of scratch graffiti or 100-250 sq/ft of water stains per day. There are a lot of variables that can alter the speed of our restoration process, so for a more accurate quote at no charge, please contact us at (808) 554-4144.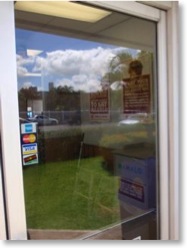 Our Partner Network

For Scratch Graffiti and Hard Water Spot removal throughout the U.S., please contact our partner network covering your area.

Etch Busters - Service area includes the greater Los Angeles area. They are truly dedicated to removing scratch and acid graffiti.
Contact: info@etchbusters.com
http://www.etchbusters.com/

Boyles & Associates - Graffiti Solutions Consultants will provide your city with the detailed strategies that have worked to reduce graffiti. Rob Boyles is a true leader and professional.
Contact: robboyles@gmail.com
http://www.yourgraffitisolution.com

Accent Glass Resurfacing - Serving Greater Austin and the Hill Country since 1998, offering restoration solutions for scratches, graffiti, water spots, and windshield chips.
Contact: info@accentglassresurfacing.com
http://www.accentglassresurfacing.com

JRP Services, based out of Irvin, has been cleaning windows for over 20 years, servicing some of the finest and most prestigious homes in Orange County.
Contact: info@jrpsvcs.com
http://jrpsvcs.com




GLOBAL PARTNERS�
UK - England - Glass Technics specializes in the most modern methods available for refurbishment, repair and protection to all aspects of glass and plastics.



For A FREE Quote Phone 808.554.4144